Trane XR14 Air Conditioner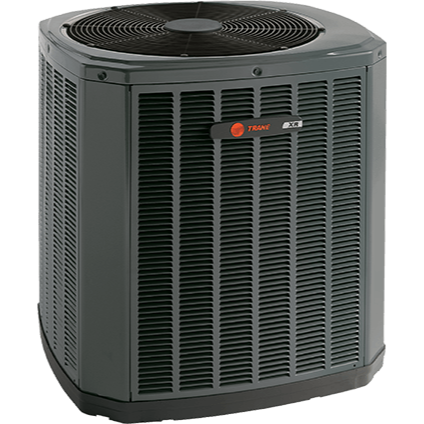 Efficient and Economical
The 14.8 SEER2 rating balances energy efficiency and cooling strength to help lower your home cooling costs.
Long-Lasting Durability
Parts and components of this air conditioner have been tested again and again for long-lasting performance and reliability.
Improved Indoor Air
Add Trane CleanEffects® Whole Air Home Cleaner to your air conditioner to filter out dust, particles, and other harmful irritants from your home's air.
Additional Features of the XR14 Air Conditioner
The XR14 Air Conditioner, also known as Trane's best value air conditioner, is a great investment for homeowners. The XR14 is ENERGY STAR® qualified with a SEER2 rating of up to 14.8, meaning this system meets the strict energy efficiency standards set by the federal government and can cool your home reliably. On top of that, this single-stage air conditioner is quiet and durable, giving buyers the best of all HVAC worlds.