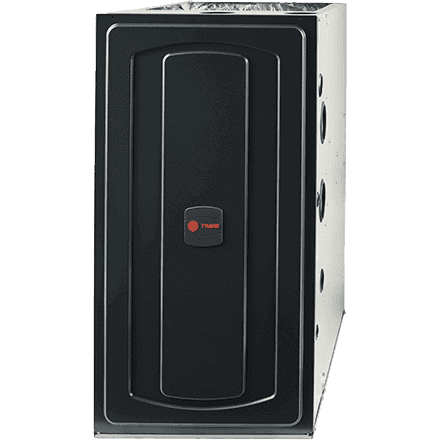 High Marks on Energy Efficiency
The S9B1 is qualified by ENERGY STAR® South, meaning it meets the federal government's stringent standards for energy-efficient HVAC systems.
More Heat for Home, Less Wasted
With a 92.1% AFUE rating, the S9B1 furnace uses more energy for heating than it wastes. That means 92 cents of every dollar you spend is converted into heat for your home.
Built to Stand Strong
Heat your home with a furnace that's built to last. Every component of the S9B1 has been put through the wringer in testing to help ensure that it's just as durable as you expect.
Get the Best of Both Worlds With a Hybrid System
Pair your gas furnace with a heat pump to enjoy the benefits of a hybrid system. Your heat pump primarily heats your home and your furnace steps in when the weather gets too cold. Together, they offer you reliable comfort that could lower your energy costs.
Additional Features of the S9B1 Gas Furnace
The S9B1 Gas Furnace brings highly efficient heating to your home. Qualified by ENERGY STAR® South and with a 92.1% AFUE rating, you can know that your most of your energy costs are going directly towards heating your home. The S9B1 has endured our rigorous testing to produce a furnace that is built to last. Pair this gas furnace with a heat pump to optimize your system and your savings!