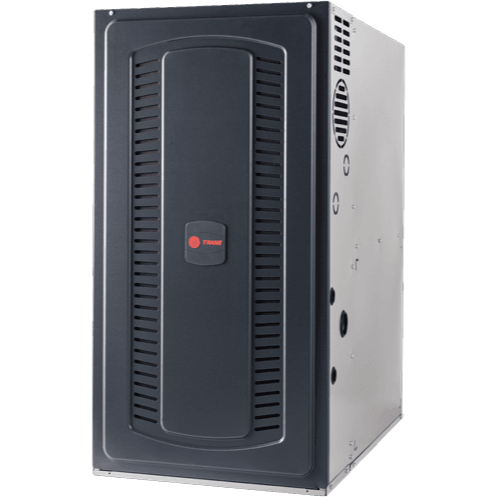 Consistent Heating
Stay warm all winter with the S8B1, built to provide you with steady heating when things get too cold outside.
Strong, Durable Performance
This furnace is built to withstand even the most extreme temperatures. Every component that's part of the S8B1 is tested for durability.
Efficient (And Affordable) Heating
The S8B1 is rated up to 80% AFUE, meaning it's designed to use less energy to warm your home. For you, that means more comfort and lower energy use.
Get the Best of Both Worlds With a Hybrid System
Pair your gas furnace with a heat pump to enjoy the benefits of a hybrid system. Your heat pump primarily heats your home and your furnace steps in when the weather gets too cold. Together, they offer you reliable comfort that could lower your energy costs.
Additional Features of the S8B1 Gas Furnace
Trane's S8B1 gas furnace helps you save on energy usage while also reducing greenhouse gas emissions. With an 80% Annual Fuel Utilization Efficiency (AFUF) rating, you get more home comfort while saving on your energy bill. This hybrid system's innovative technology combines a gas furnace with a heat pump to heat and cool your home efficiently and reliably. If you are searching for a great value HVAC system, the S8B1 gas furnace is known for its strong performance and affordability.