Trane M Series Communicating Air Handler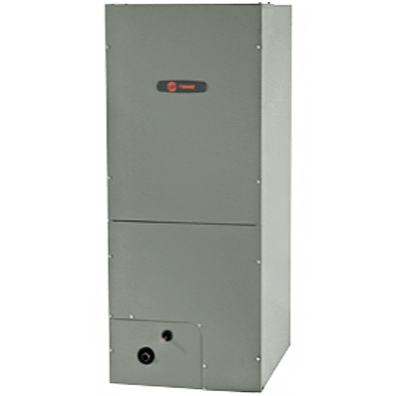 Variable Speed Compatibility for a Great Value
Pair the M Series Communicating air handler with variable speed outdoor units to enjoy the comfort of a communicating system for a value price.
Communication Technology
ComfortLink® II communicating technology connects all of your key system components. Your system will automatically charge, configure and calibrate for optimal performance through the lifetime of your products.
Rust Prevention
The air handler comes with a no-rust polymer drain pan and galvanized cabinet features to keep things running and looking good for a long time.
Reliably Built
The all-aluminum coil in the M Series is more durable and rust-resistant than standard copper coils, so you could avoid leaks from corrosives like salt or household cleaning products.
Additional Features of the M Series Communicating Air Handler
A communicating air handler like the M Series Communicating Air Handler expertly links all of your HVAC system components through Trane's ComfortLink® II technology. That means, the M Series Communicating Air Handler can send and receive messages with other systems in the home like an air conditioner, heat pump, or furnace, to all work together at optimal performance. Enjoy the communication technology at work as you sit back and relax in your home.