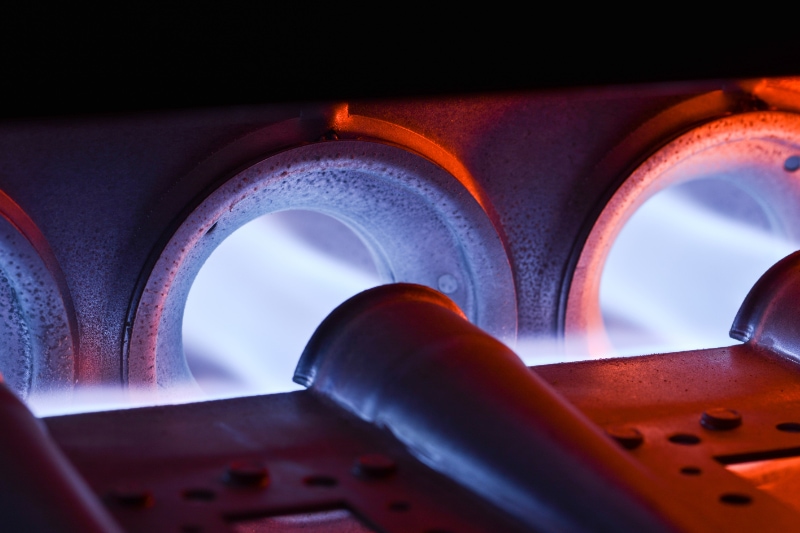 As the weather starts to cool down, it is important to ensure your Clinton Township home's furnace is ready for the winter season. One of the best ways to do this is to schedule a fall furnace tune-up.
A fall furnace tune-up is a comprehensive inspection and cleaning of your furnace. When you turn to Finzel's Heating & Cooling (FHC), you can expect our qualified heating, ventilation, and air conditioning (HVAC) technicians to check all of the major components of your furnace, including the burner, heat exchanger, and blower motor. We will also clean the dust and dirt that can build up over time.
For trusted HVAC installation, repairs, and maintenance in Michigan, look to our team of licensed and trained professionals—we are only a call away.
Benefits of a Fall Furnace Tune-Up
There are many benefits to getting a fall furnace tune-up, including:
Improved efficiency: A clean and well-maintained furnace will run more efficiently, which can reduce your heating bills.
Extended lifespan: A fall furnace tune-up can help extend the useful service life of your furnace.
Reduced risk of breakdowns: A fall furnace tune-up can help identify potential problems with your furnace that can be fixed before they result in a major breakdown.
Improved indoor air quality (IAQ): A fall furnace tune-up includes removing dust and allergens from the system, which can help improve the indoor air quality in your Clinton Township home.
Reducing energy use and expenses, prolonging the life of your equipment, and decreasing the risk of costly repairs all translate to maximum savings for you in the long run.
The Indoor Air Quality Association (IAQA) reports that routine maintenance can reduce breakdowns by up to 95 percent while also helping you save up to 30 percent on your energy bills. Your fall furnace tune-up will practically pay for itself!
Why Choose Finzel's Heating and Cooling?
Finzel's Heating and Cooling is a licensed and insured HVAC contractor with over 20 years of experience serving the Clinton Township area. We offer a wide range of heating and cooling services, including furnace installation, repair, and maintenance.
We are now offering fall furnace tune-ups for just $49.99! This is a limited-time offer, so schedule your appointment today!
Ready to Schedule Your Fall Furnace Tune-Up?
Don't miss out on your fall furnace tune-up this season. Contact Finzel's Heating & Cooling (FHC) to schedule your Clinton Township, MI, home's furnace maintenance visit today. Call us at (586) 790-2604 or request service online.