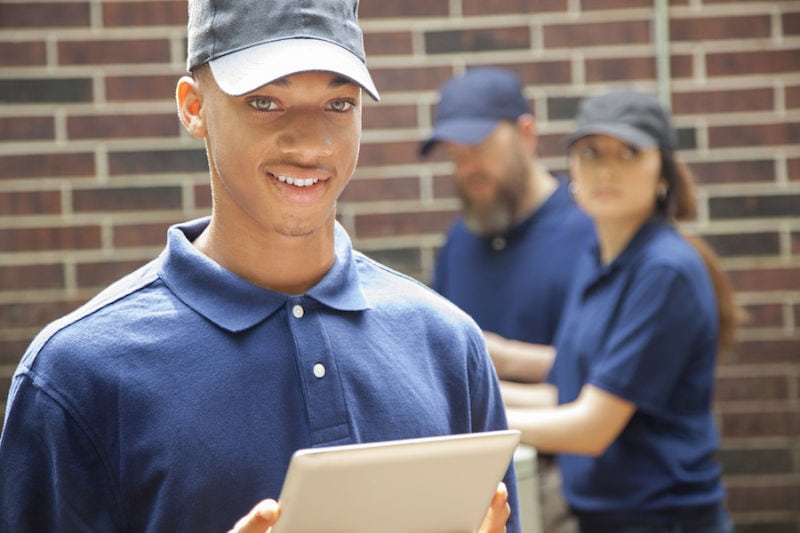 It is important to have a heating, ventilation, and air conditioning (HVAC) system in your Clinton Township, MI, home that works well and effectively. The needs of your HVAC unit change with the seasons. Having it is an important part of keeping your home safe and healthy. While the equipment is important, the company you choose to install, manage, and fix your HVAC system is also very important. 
Before hiring an HVAC company, it is essential to ask the correct questions to ensure that your needs will be met with precision and competence. Finzel's Heating & Cooling (FHC) can answer all of your concerns. We want to show you why we are the best company for your HVAC job.
What to Look for In an HVAC Company
1. Licensing and Insurance
The first box to tick when evaluating an HVAC company is to ensure they are licensed and insured. Licensing is an indication that the company complies with industry regulations and standards. Insurance is equally important, protecting you and the technicians in case of accidents or damages during the job.
2. Experience and Reputation
When it comes to HVAC services, experience matters. Ask about the background and years of experience. A reputable HVAC company will likely have a history of effectively completing a variety of installations and repairs. 
3. Certified Technicians
Because HVAC systems are complex, their installation and maintenance require the expertise of trained professionals. Ask as to whether the company's technicians hold certifications from reputable organizations. Certification ensures technicians have the necessary training and knowledge to manage HVAC systems effectively. 
4. Knowledge of HVAC System
HVAC systems come in many brands and types, each with unique features. Make sure that the HVAC company you hire knows about and is licensed to work on the type of your system. This ensures they have access to the correct parts and are familiar with every aspect of your HVAC system. A company that has worked with similar systems to yours is more likely to provide efficient and effective services.
5. Emergency Services
An HVAC emergency can happen at any time, and a dependable company should be ready to handle it immediately. Inquire about the availability of emergency services, including weekend and after-hours support. Knowing that you can rely on your HVAC company in emergencies gives you peace of mind and ensures your home is always comfortable.
6. Warranty Offerings
Warranties reflect a company's confidence in the quality of its artistry and the products it uses. Find out what kind of warranties are given for the parts and the work. Understanding the terms and duration of the warranty provides assurance and protection if problems arise following the installation or repair. A company whose work is backed by an effective warranty places a premium on customer satisfaction.
7. Energy Conservation Methods
In a time of increasing awareness of environmental issues, energy efficiency is a vital factor. Inquire about the organization's energy efficiency strategy, including recommendations for energy-efficient systems, smart thermostats, and other eco-friendly solutions. An HVAC company that prioritizes sustainability aligns with modern environmental concerns and helps you save money on energy costs over time.
8. References from Prior Customers:
Lastly, request references from previous customers who had comparable HVAC work performed. Speaking directly with those who have utilized the company's services can provide insightful information regarding their professionalism, work quality, and customer satisfaction.
Why Choose Finzel's Heating & Cooling
Finzel's Heating & Cooling (FHC) has all the licenses needed to do business. The products we install are covered by insurance so that you can use them without concern. Starting from 1999, Finzel's Heating & Cooling (FHC) has 24 years of experience. Unlike other HVAC and mechanical contractors, we do not subcontract with builders or general contractors.
We work entirely with the property owner or manager and specialize in general maintenance and repairs. Finzel's Heating & Cooling (FHC) utilizes HVAC products manufactured by Trane, a reputable manufacturer. All of our products are modern and of the highest quality.
As a family-run company, we guarantee our service for 24 months and make ourselves available to our customers at all times. We provide emergency service around the clock. Call us at any time for customer service, or dial our emergency hotline for immediate help.
What Maintenance Programs Do We Offer?
Regular maintenance is essential for increasing the life and maximizing the performance of your HVAC system. At Finzel's Heating & Cooling (FHC), we offer an all-inclusive maintenance plan. We have yearly plans, and you can select one that suits you the best.
Do We Offer Written Estimation?
Before beginning any activity, it is essential to have a thorough understanding of the related expenses. We provide a comprehensive written estimate that includes labor, materials, and any potential additional fees. This transparency not only ensures that you know what to expect financially but also functions as an assurance from the company that the terms will be followed.
What services do we offer?
Finzel's Heating & Cooling (FHC) offers a series of HVAC services, including:
1. Air Conditioning: A system that cools indoor air by removing heat and humidity, typically using a refrigeration cycle, to maintain a comfortable temperature.
2. Air Ducts: Channels or passages that distribute conditioned air from heating, ventilation, or air conditioning systems throughout a building.
3. Air Handlers: Units in HVAC systems that circulate and condition air, typically containing components like filters, coils, and fans.
4. Ductless System: An HVAC setup that does not require traditional ductwork, consisting of indoor units mounted on walls or ceilings and an outdoor compressor.
5. Gas Furnace: A heating system that burns natural gas to generate heat, distributing it through the building via ducts.
6. Heat Pumps: Devices that can provide both heating and cooling by transferring heat between indoor and outdoor environments.
7. Indoor Air Quality: The measure of air cleanliness and healthiness within a building, including factors like pollutants, humidity, and ventilation.
8. Sheet Material: Materials such as metal or fiberglass are used in the construction of ductwork for heating, ventilation, and air conditioning systems.
9. Water Heaters: Devices that heat water for domestic use, separate from HVAC systems, using electricity, gas, or other energy sources.
10.  Zone Control System: An HVAC system configuration that allows different areas or zones of a building to have independent temperature control for improved energy efficiency and personalized comfort.
Call Us For Top-Quality Service
Remember, your HVAC system is an investment in the comfort and well-being of your Clinton Township, MI, home, and choosing the right company ensures that this investment pays off in the long run. Finzel's Heating & Cooling (FHC) has all the qualities you need in an HVAC company and provides only the best work. Call us at (586) 790-2604 or request service online today.